Video
I think this is my new favorite video.

Imagine the possibilities..

Pro-tip: If a girl is sending you pictures of her incredible body, don't continuously tell her they're fake or altered, because she'll probably start to dislike you and stop sending pictures. The opposite appears to be true for our friend Ximena, as your negative comments haven't brought her down but brought out her fighting spirit. Here to disprove all of your claims of photoshopped pictures (as if seeing her almost naked wasn't enough), Ximena has provided us with a video.

We were told to start the video at 1:45.
Side note: can anyone explain to me how, at 2:04, her hair is down and then after the head stand it's in a ponytail?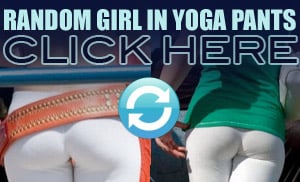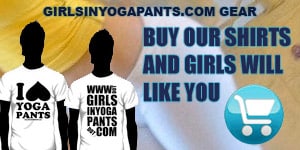 © Copyright Girls in Yoga Pants
home | submit your pants | about | faq | terms of use | privacy policy | contact us | advertise on ourblog network

Girls in Yoga Pants is a blog that features funny pictures of women wearing tight clothing, attractive women in fitness clothes, hot babes working on their Gluteus maximus and any other situation involving exercising or working out to improve their health. From Lululemon to Victoria's Secret, this fashionable trend will not and should not go unnoticed by men everywhere.