Video

Submitted by La'Mont Lilley. Enjoy.
This is the same girl from this great video of her in orange yoga pants. Her name is Nikki Giavasis and you can follow her on Twitter here. My only beef with this video is the 240p picture quality, it looks like it was filmed with a hot dog from A&W. Nikki, come on down to GIYP headquarters, we'll shoot you with a great camera, and only our top yoga pants analysts will supervise. We'll just have to cross-reference for restraining orders against them first.
Wanna see another great video of a hot girl in yoga pants? Check this out.

Would you like to see this video remade by our friends at Haha-Yo.com? Sound off in the comments.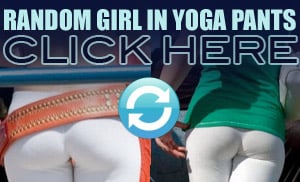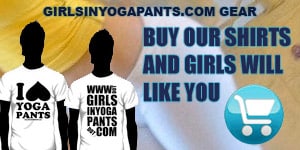 © Copyright Girls in Yoga Pants
home | submit your pants | about | faq | terms of use | privacy policy | contact us | advertise on ourblog network

Girls in Yoga Pants is a blog that features funny pictures of women wearing tight clothing, attractive women in fitness clothes, hot babes working on their Gluteus maximus and any other situation involving exercising or working out to improve their health. From Lululemon to Victoria's Secret, this fashionable trend will not and should not go unnoticed by men everywhere.