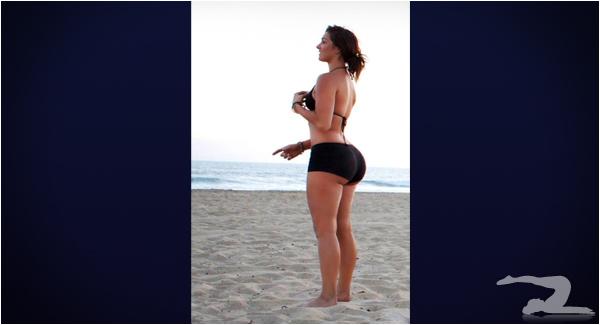 Well, that does it.. Might as well shut the site down now because I think it's going to be damn near impossible to top this ass. Yeah.. not really though, we're always willing to hunt for better booty but we're definitely going to throw this in to the Hall of Fame and any complaints can go straight to the "You're wrong and I don't give a shit" department.
UPDATE: GIYP fan Shooper found that this pic was photoshopped and located the original pic. While her original booty is still magnificent, someone felt the need to photoshop it, as seen below.

Thanks to @CockyJohnny on Twitter for the submission.