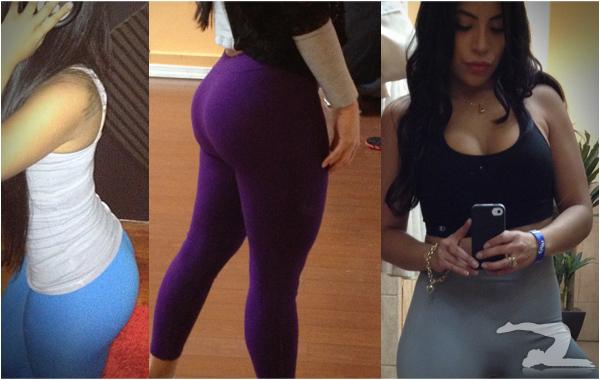 You wanted her, you got her. This time we deliver the hard-hitting journalism you've come to expect from GirlsInYogaPants.com, and asked Jessenia Vice some important questions about her stance on yoga pants. Keep reading for 5 big pictures of her and see what she says about our favorite clothing item.
1) What's your favorite thing about yoga pants?
Jessenia: "I love yogo pants bc they compiment showcase my womanly curves. "
2) How often do you wear yoga pants, and where do you usually wear them?
J: "I wear them to the gym, dance rehersal, to go out clubbing. They really make a cute part of an outfit at times look like leggings."
3) Anything you want to tell all the creeps of GirlsInYogaPants.com who are fans of your previous pics?
J: "Thank You for the demand! I'll be posting more photos for you guys so make sure you follow my twitter @JesseniaVice and Instagram: JesseniaVice"
You can also check out Jessenia's own website and stalk her on Facebook.