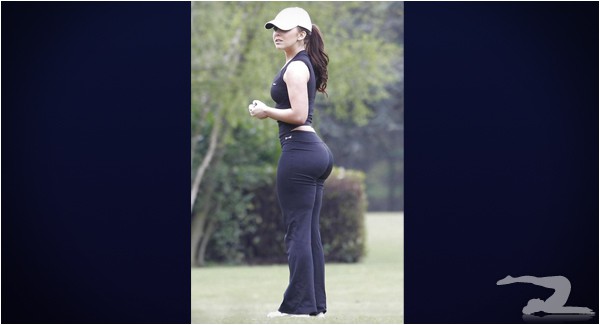 Knowing that the people who selflessly devote their lives to defending our countries come and check out our website on the little bit of time they get with the internet definitely helps keep us going.. A lot of it has to do with the girls in yoga pants.. but some of it you guys! We recently received a T-Shirt order from Sgt Salas of the USMC. He wrote: thank you for the web site all my Marines overseas love it.. — This reminded me of a video submitted a couple of weeks ago of some Marines checking out GIYP in Afghanistan, so here it is:

You can also find the enlarged shot of this babe that we're sending out to the USMC, the guys in the video and more specifically, Sgt. Salas, after the jump.. Thanks for the support! › Continue reading
38 Comments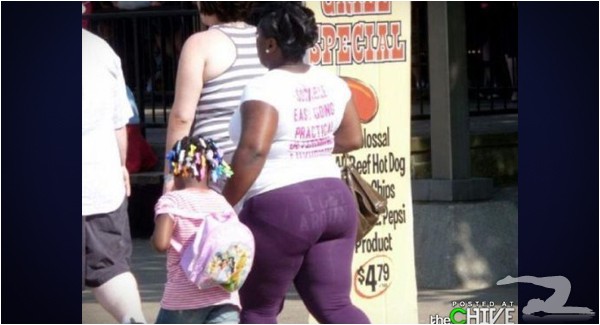 I'm sorry, but that's some of the funniest shit I've ever seen. @CarpeDiem213 sent in this travesty of a Girl In Yoga Pants. No one wants the high res shot, just scroll down and look at Brandie.. Try to forget this ever happened.
12 Comments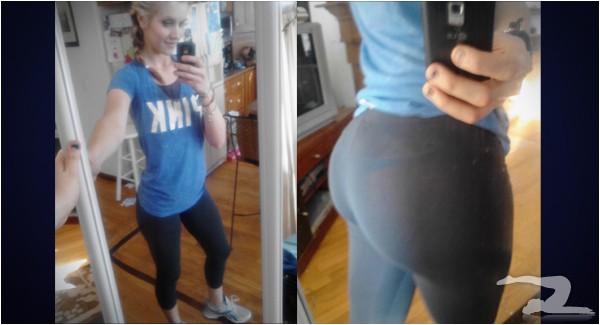 Our BFF Brandie was heading out to the gym when she realized she could see right through her yoga pants! She had already posted the picture on the left, but before changing she snapped the one on the right for us.. I feel bad for the guys at the gym, if only they were following us they could finally see what they were day dreaming about from across the room. If you want to help your fellow gym mates out, you could pick up one of our FIVE new shirts available right now at a discounted price! They're going fast and the sale ends soon, so what the hell are you waiting for? Get over to our online store and save some money!
Do you want to see Brandie in a Girls In Yoga Pants shirt? Tell us in the "seller notes" section of your order that Brandie inspired your purchase and when we hit 5 we'll send her some new workout clothes! Click here for the high res shots of Brandie's see through yoga pants!
21 Comments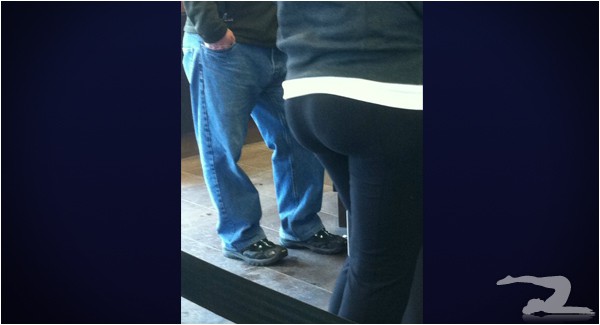 And at a Tim Hortons no less! I'm swelling with pride.. okay, I'm moreso swelling because of dat ass, but I'm sure the Canadian heritage included in this submission has something to do with it.
Snapped & submitted by @Fishbowl15
9 Comments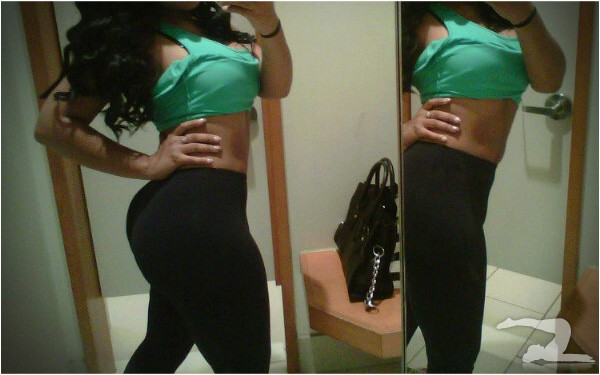 This is the kind of booty that prompts head turns in the mall, sidewalk, club, anywhere. Luckily for me, I'm very stealthy at creeping. I can hide my blatant stares like a trench coat and hat hides a mutant turtle with swords.
6 Comments