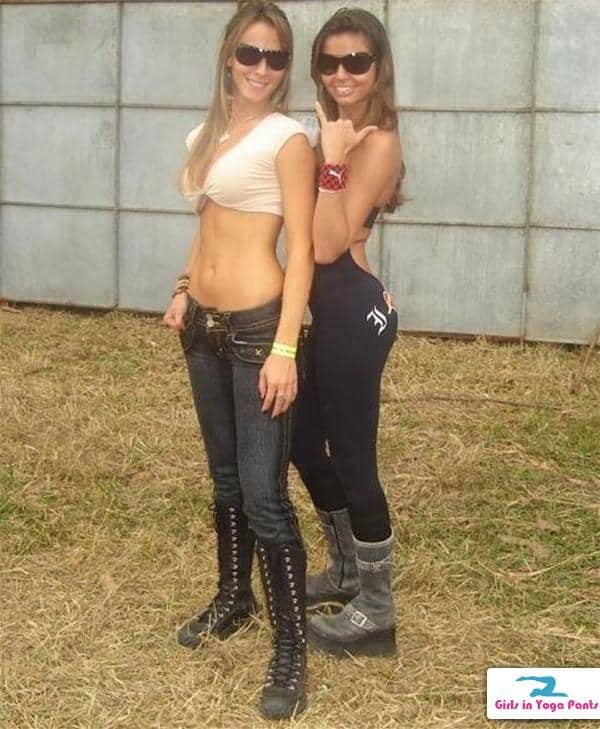 Today I learned that hand sign she's doing is called the "Shaka sign". More importantly, I also learned that you can make a lot of people look at a girl's hand rather than her ass simply by mentioning it. What are you doing wasting your time looking at that for? Keep staring at that magnificent side-booty.
5 Comments
MUST-SEE STUFF AROUND THE WEB ▼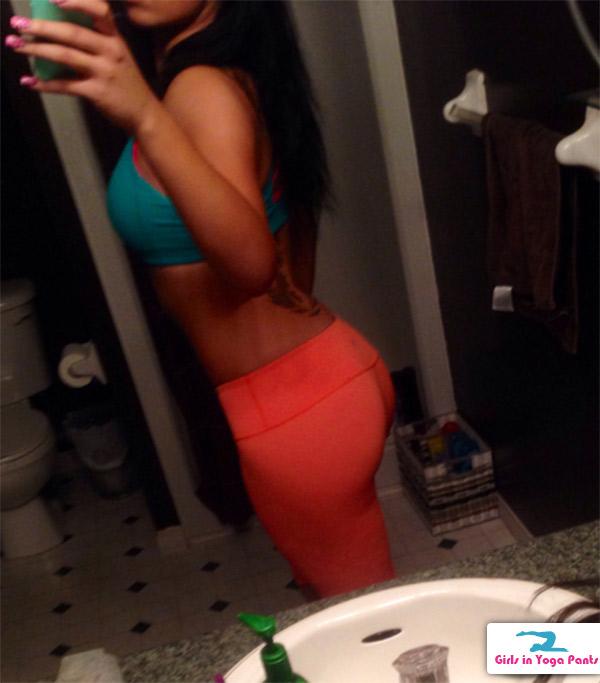 This anonymous submitter says she loves reading the GIYP comments, and wants to know what the yoga pants enthusiast community thinks of her pic. Let her know in the comments.
22 Comments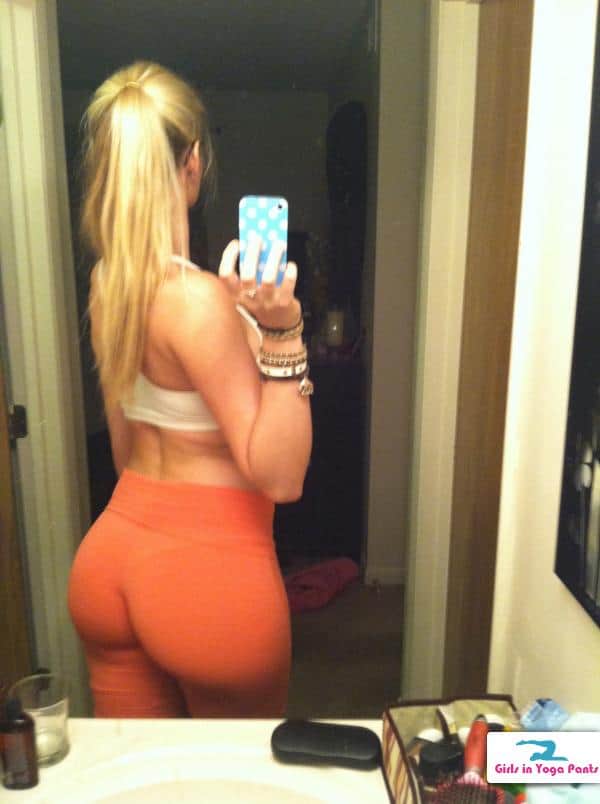 A follower tweeted that "someone at GIYP must be dating @MsBrandieLynn" because of how often she gets posted. I'd like to go ahead and set the record straight and say that Brandie Lynn Molnar has most definitely never stepped foot in my mother's basement. And I would know, because I never leave.
Seriously though, the mere thought of being able to give Brandie Lynn the most disappointing 11 seconds of her life is enough to make my knees weak; how on earth do you think this basement dweller would ever have a chance with that bombshell?
The truth is, Brandie gets posted a lot because she's an unbelievably hot babe with an amazing ass. In fact, babe is an understatement. I've said it before and I have no problem saying it again – Brandie Lynn Molnar is the world's hottest MILF. Click here for 2 more pics in her bedroom ›
2 Comments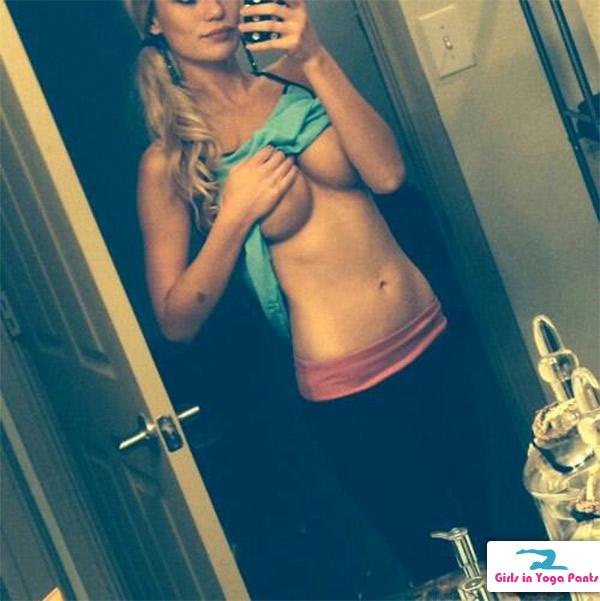 1 Comment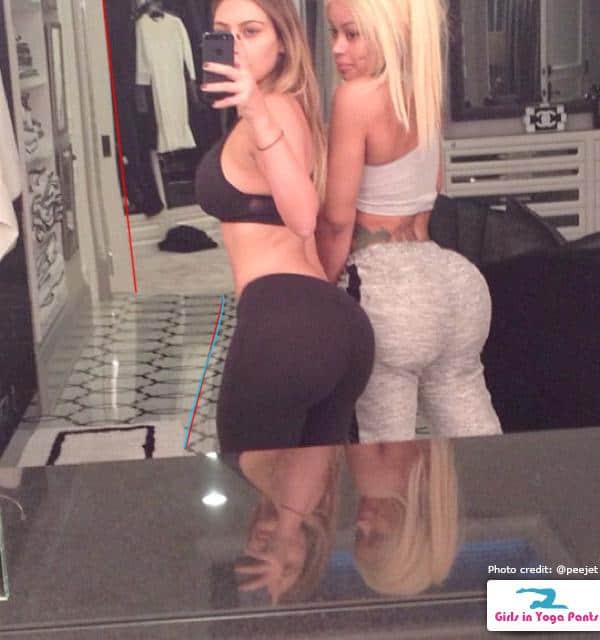 It's been a turbulent 24 hours here on GirlsInYogaPants.com. Just yesterday we lifted our year-and-a-half long ban on Kim Kardashian pics, but we've already been forced to overturn that decision. Many people familiar with Photoshop believe her two new Instagram pics were digitally manipulated to make her appear thinner.
Photoshop expert @PeejeT tells us the curve in the door frame (pictured above) is evidence of manipulation. "Also, the tiles on the floor seem to warp around the same shape of Kim's body," he says, "this would be caused by expanding the thigh and bringing in the stomach." @PeejeT sent the above diagram, which uses red and blue lines to highlight the warping.
Because of the alleged photo manipulation, in addition to unconfirmed reports that she's actually a Hobbit, we've decided to banish Kim Kardashian from Girls In Yoga Pants for life and request that she be returned to Middle Earth immediately. » Continue reading "Kim Kardashian Banned For Life From GIYP For Manipulated Photos"
No Comments