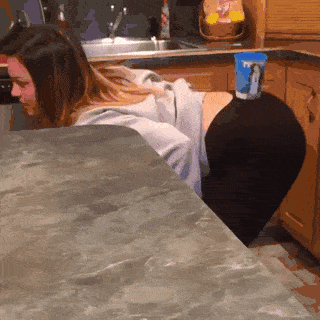 We've also got a video of a radio station hosting a "booty flip cup challenge" like this. You should definitely check that out!
No Comments
MUST-SEE STUFF AROUND THE WEB ▼
You know you want to see her camel toe. » Continue reading "Redditor with a tight booty shows off her camel toe in white shorts"
4 Comments

Say hello to @mariza_villarreal, one of the most popular fitness competitors on Instagram with 1.2m followers. She hits some pretty sweet yoga poses here: » Continue reading "24 Photos: Mariza Villarreal's epic booty in yoga pants"
3 Comments


She should have went with the downward dog position instead of the flying dog. Share this with the buttons below!
3 Comments
That's some strange decor, but she's hot as fuck so who cares?
2 Comments