Video
Now this is a great video. It gets right to the point, close-up camera angles, and a hot chick in yoga pants. Perfect. Continue reading "14 Pics & 3 Videos: Valeria Orsini & Her Epic Booty" »
6 Comments


I first laid eyes on this video a few years ago, and it instantly became a personal favorite. It combines a few elements we rarely see mixed together into one classic viral video: Yoga pants, star wars, a car wash, and Sara Jean Underwood. The storm trooper wandering in the background is the cherry on top.
This video still amuses me to this day, so I'm bringing it back. Share it with your friends. Continue reading "The Best Video Ever Involving Yoga Pants, Star Wars & A Car Wash" »
6 Comments

If anyone know's this goddess personally, please inform her that I'd pay a lot of money to have her do this in my living room 24/7.
Follow her on Instagram: @anchietabianca
2 Comments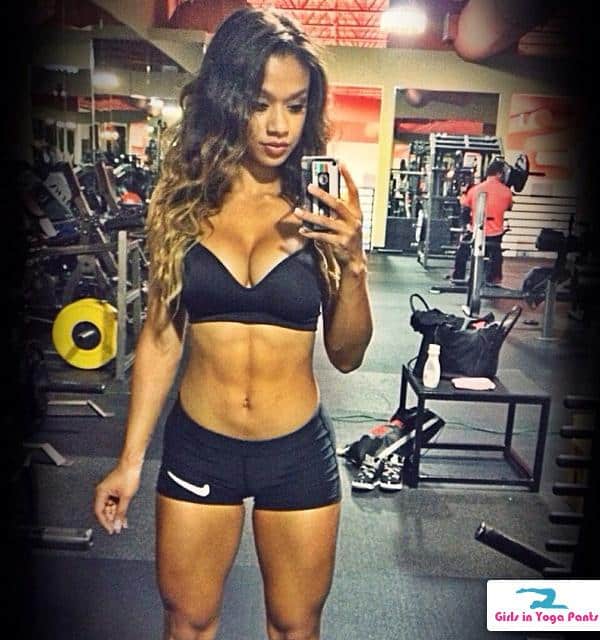 Lais DeLeon might be one of my favorite girls in yoga pants ever. Check out her website LaisDeLeonFitness.com and tweet her @laisdeleon_net. Now prepare to press the replay button on this video about 10 times: Continue reading "7 Pics & An Epic Video Of Lais DeLeon" »
5 Comments


18 Year-Old athlete Suzanne Svanevik from Norway shows how she trains. At 110 pounds and 5 feet tall she has become the latest CrossFit sensation. Feel free to share this video to the world.
9 Comments