Video

There's a couple of nice butts in this video and it gave us a laugh, so enjoy!
3 Comments
1 Comment
I can't tell which of these 2 clips I like more… › Continue reading
2 Comments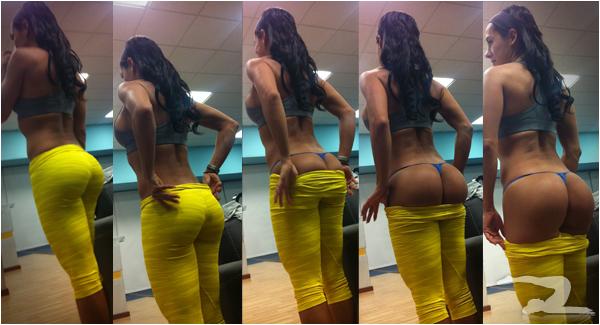 This girl Ximena submitted exclusively to us here at GirlsInYogaPants.com for a long time. In a cryptic final submission, she revealed her face. It's our assumption that her mob-boss father and/or husband found out about it and now she's locked away somewhere.. but if that was true, we'd probably be dead, so I guess that's unlikely. Anyways, we've got these amazing pics of her pulling down her yoga pants, 16 more and a couple of videos. › Continue reading
No Comments

Excellent use of a GoPro camera, if I do say so myself.
Now look at…
or
2 Comments