In public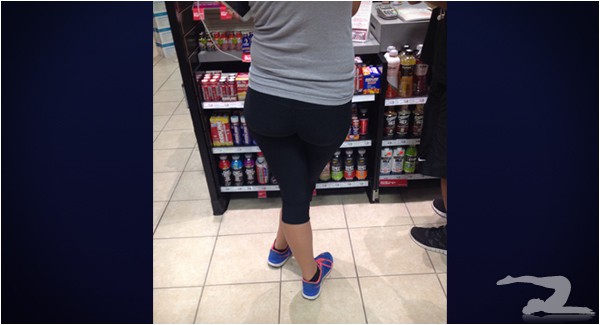 Joe sent in this bum he snapped a picture of at his local GNC. We tried to come up with a clever acronym for GNC relevant to booty, but it's Friday and our mind is on beer.. so let's see what you can come up with! Check out the high res shot after the jump and give us your best in the comments Continue reading "GNC BOOTY" »
39 Comments

Back in the early days of GirlsInYogaPants.com we landed on the main page of the prestigious Bar Stool Sports. They sent so much traffic our way it actually crashed our server! It was a good day. Now our paths cross again in the never ending search for a great booty in yoga pants – submitted back in December, KFC posted that he wanted to know who owned this unbelievable booty that someone creep shotted at the village pourhouse. No one seemed to be able to put a face to the booty and until recently the trail seemed to have gone cold. That was, until a girl claiming to be the one captured in the picture above contacted them wanting to know how she could anonymously capitalize on her infamous booty. Basically, if we can help her make money or get some free stuff she'll post more pictures of her butt for us to stare at.. Have an idea? Check out the enlarged shot after the jump and let us know in the comments.. Continue reading "BAR STOOL BOOTY" »
35 Comments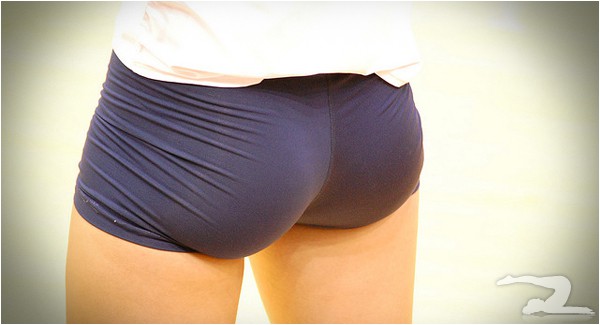 Few things will make a Canadian watch the Summer Olympics, beach volleyball is one of them.
29 Comments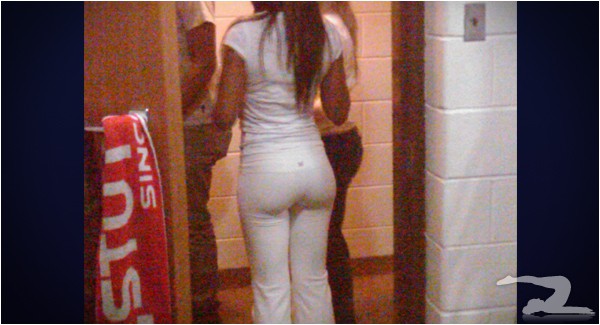 I think I might have to enroll.
8 Comments

GIYP fan and Phoenix Coyotes' Paul Bissonnette recently started a web series called "Downtime With Biznasty". From what we can tell, it's Paul hanging out with babes in yoga attire doing things that make them sweat. Hat's off to you Mr. Bissonnette – you're a genius. Click here to check out Biznasty doing yoga with Playboy's Amy Lynn Grover in yoga shorts!
4 Comments