Sunday, December 8th, 2013

GIYP fan Alex couldn't resist snapping this pic of his girlfriend while they were putting up Christmas decorations, writing that this is why he's thankful for the holidays. Well Alex, your girlfriend's ass is simply amazing and I think I speak on behalf of the entire GirlsInYogaPants.com community when I say we're thankful for you. High-res pic ›
Saturday, December 7th, 2013

It's always nice to see something new from Valeria Orsini.
Friday, December 6th, 2013

I guess I shouldn't be surprised by anything after seeing the creatures on People Of Walmart, but this is out of hand. I am clearly living in the wrong area because there is nothing like this at the gym I go to twice a year.
Friday, December 6th, 2013

I probably would, but I'd draw the line at room service. High res ›
Friday, December 6th, 2013

This epic white yoga pants pic has left me at a loss for words. Although I have a feeling the commenters on this will have plenty to say to her. Speaking of the commenters on here, some of your words of wisdom are now being tweeted by @GIYPComments. Congratulations. High res ›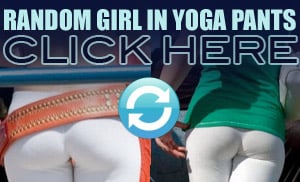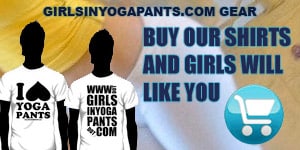 © Copyright Girls in Yoga Pants
home | submit your pants | about | faq | terms of use | privacy policy | contact us | advertise on ourblog network

Girls in Yoga Pants is a blog that features funny pictures of women wearing tight clothing, attractive women in fitness clothes, hot babes working on their Gluteus maximus and any other situation involving exercising or working out to improve their health. From Lululemon to Victoria's Secret, this fashionable trend will not and should not go unnoticed by men everywhere.