Kim Kardashian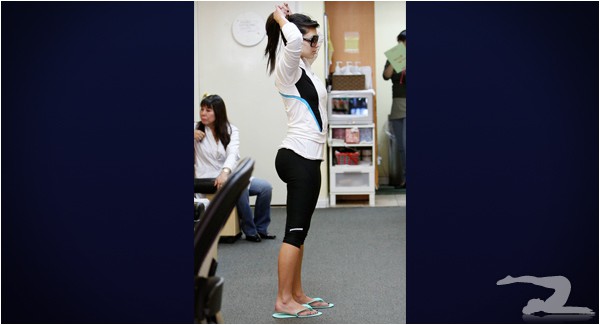 Calm down! We're just testing the waters.. Is this booty making a comeback or did this photographer just get lucky? We're temporarily lifting the ban on this overrated ass to see if it has what it takes to impress the fans of GirlsInYogaPants.com once again. Like what you see and want more of Kim? Keep going for the high res pic and let us know in the comments.. › Continue reading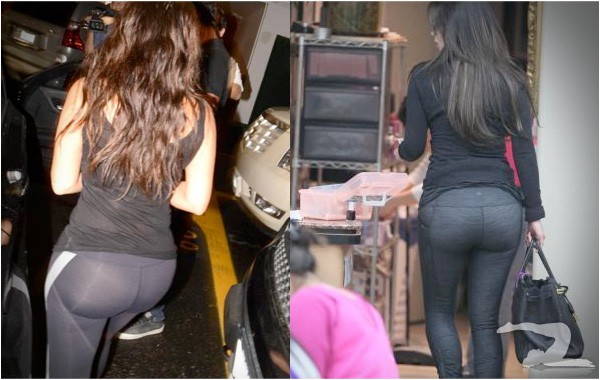 I hate to start the week off on a bad note, but after a damn-near year of shitty pictures of her like the two above, we've made the decision to discontinue posting pics of Kim Kardashian on GirlsInYogaPants.com until she gets her shit together. Kim used to have what I would consider to be a good booty. Just search her name on our site and you'll see a long history of her in yoga pants. However, in the last year she has only brought disappointment after disappointment when it comes to yoga pants pics. The pictures above were some of the only shots of her in yoga pants I could find from 2012, and they are both bullshit. Our visitors deserve better.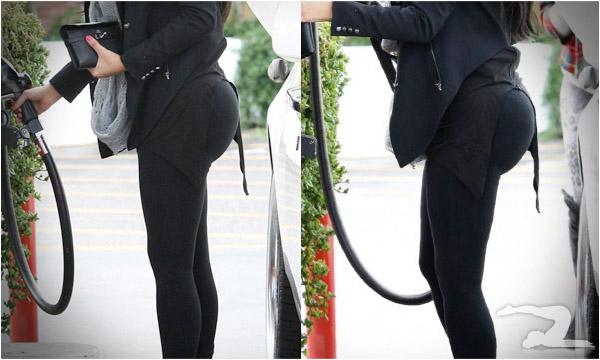 This celebrity is usually good at hiding how big her ass is, but she can't work miracles, and likely also can't work most electronic devices or childrens puzzles. Find out who it is… › Continue reading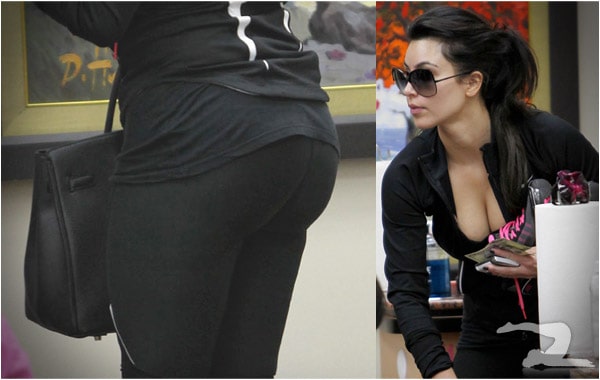 Kim Kardashian has been trying to hide her gargantuan ass in public lately by wearing dresses, jeans, and other things that aren't yoga pants. Will the GIYP community accept her back after her haitus? Will GIYP.com's resident comment creeper Johnny give her pics his stamp of approval? We'll find out.. › Continue reading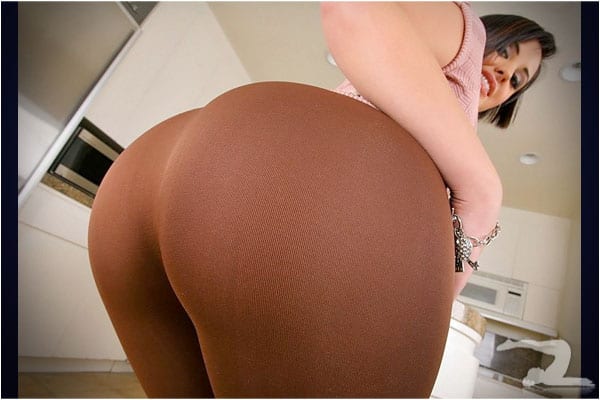 This girl sent in by The Assman makes Kim Kardashian look flat. Is having a booty that big some kind of super power? Should she come over to my place for closer inspection? That was rhetorical because the answer is yes.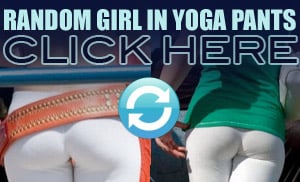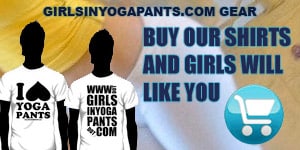 © Copyright Girls in Yoga Pants
home | submit your pants | about | faq | terms of use | privacy policy | contact us | advertise on ourblog network

Girls in Yoga Pants is a blog that features funny pictures of women wearing tight clothing, attractive women in fitness clothes, hot babes working on their Gluteus maximus and any other situation involving exercising or working out to improve their health. From Lululemon to Victoria's Secret, this fashionable trend will not and should not go unnoticed by men everywhere.