Video
After about 6 hours of staring at this I realized that her yoga pants might actually be on inside out. Like what you see? Watch the entire video here.
No Comments
No Comments

This is the first video The Cougar has sent us. Tell her what you think and let her know what you want to see her doing in her next video!
+
38 Comments

Like most anti-social losers, I avoided the ALS Ice Bucket Challenge like the plague. This included watching videos of other people having fun while doing it. Thankfully, GIYP fan Hector submitted this video nearly 2 months after all that crap has calmed down and now we can enjoy this video for what it is truly all about, Kate Upton's ass in yoga pants. Still don't want to watch any more ice bucket challenge videos? That's fine, here's a GIF of the best part: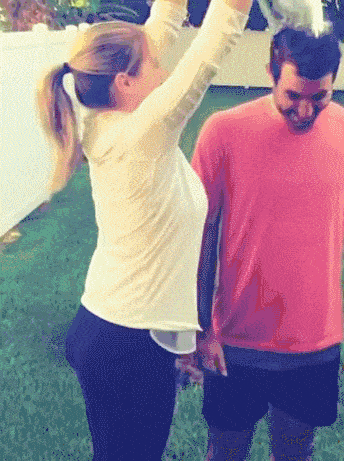 No Comments


This video is on the road to 1 million views on YouTube. Makes sense. Hot chick working out in yoga pants. Not a bad way to kill 2 minutes.
Share this with your friends if you enjoyed!
6 Comments