Video
It would appear that she deleted the original Instagram video, but that's okay because this
is the internet and that booty will bounce on forever.
2 Comments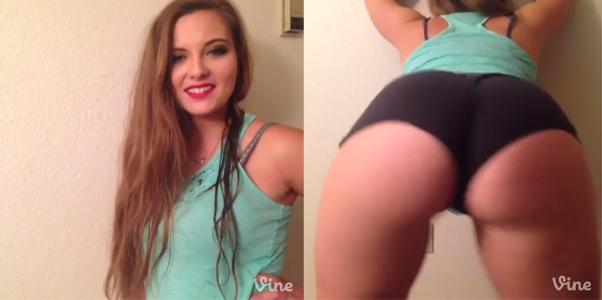 That last vine we posted would auto-play no matter what we did so instead of annoying the hell out of everyone for the next 24 hours, we've given you a preview of what's waiting for you below. Click here to watch it wiggle ›
7 Comments
It must be something to do with the last name, because Lyzabeth Lopez has a booty like J.Lo that will make your knees weak. Check out the video above of her enjoying leg day at the gym.
No Comments

She looks trashy enough to let you put it in her butt – the question is, would you?
Submitted by Chief Miest
6 Comments

Follow her on Twitter: @JilianJansonx3
4 Comments