Video

There's a reason this video has 14 million views, and it's definitely not because we're all so athletic.. Skip to 2:35 and enjoy the show!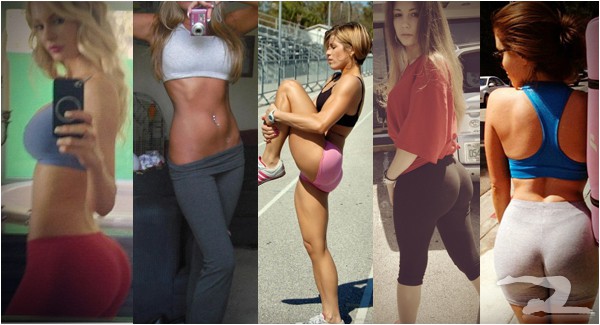 Here at GirlsInYogaPants.com we strive to bring you the best of the best booty available on the world wide web – and when the best gets better? Well that's why we have the Hall Of Fame! However, it's been brought to our attention by several fans that certain booties deserve to be in there, and simply aren't. So we call on you, the booty experts! We need you to pick your top FIVE favorites from this group of 35 incredible GirlsInYogaPants.com updates and rank them from best(1) to worst(5). We'll then use this information to update our HOF to reflect where it should be today! Have a submission you think is HOF-worthy that's not below? Comment with a link and we'll have a look. Now click here to check out 35 amazing girls in yoga pants!
It turns out there is also a video this girl we posted a creep shot of this week. Enjoy.

Prepare to be hypnotized.
| | |
| --- | --- |
| | |
© Copyright Girls in Yoga Pants
home | submit your pants | about | faq | terms of use | privacy policy | contact us | advertise on ourblog network

Girls in Yoga Pants is a blog that features funny pictures of women wearing tight clothing, attractive women in fitness clothes, hot babes working on their Gluteus maximus and any other situation involving exercising or working out to improve their health. From Lululemon to Victoria's Secret, this fashionable trend will not and should not go unnoticed by men everywhere.