Video



Ever get jealous of the seat when you see a hot girl in yoga pants riding a motorcycle? Now you can see what the bike seat sees when there's a hot chick riding on back.



Nothing wrong with a little twerking video on a Friday afternoon.
To demonstrate the dangers of twerking, Jimmy Kimmel put together this epic video demonstrating how the popular attention-whoring method can go horribly wrong.

A couple of weeks ago we posted these GIFs, and today our friends over at TodaysFlicks.com have supplied us with their source for all of you to enjoy. You can thank them by giving their Facebook page a like.

The latest site to join our network of hilariousness, TodaysFlicks.com, sent us this video of a couple of GIYP fans living out all of our dreams. You can also check out TodaysFlicks.com on Facebook for the latest and greatest videos on the web directly in your news feed.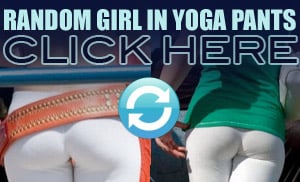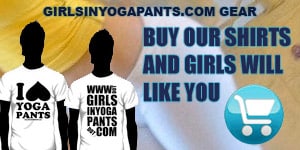 © Copyright Girls in Yoga Pants
home | submit your pants | about | faq | terms of use | privacy policy | contact us | advertise on ourblog network

Girls in Yoga Pants is a blog that features funny pictures of women wearing tight clothing, attractive women in fitness clothes, hot babes working on their Gluteus maximus and any other situation involving exercising or working out to improve their health. From Lululemon to Victoria's Secret, this fashionable trend will not and should not go unnoticed by men everywhere.