Site news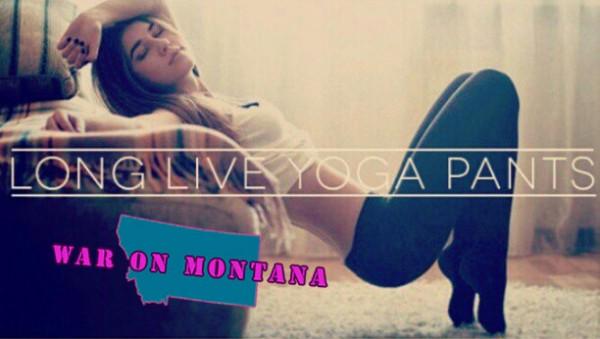 The freedom to wear yoga pants is under fire in the state of Montana by Rep. David Moore and House Bill 365. On Tuesday, Moore proposed House Bill 365 which seeks to make it illegal to wear yoga pants within Montana state lines. (source) Not only yoga pants, but all tight-fitting clothing would be banned by this bill. The following may be disturbing to some visitors of this site, but this is a real, unedited quote from Moore: "Yoga pants should be illegal in public anyway."
This man needs to be stopped. We will do everything in our power to help the people of Montana preserve their freedom and fight this Genghis Khan-style injustice. Sign the petition to save yoga pants in Montana here.
13 Comments
MUST-SEE STUFF AROUND THE WEB ▼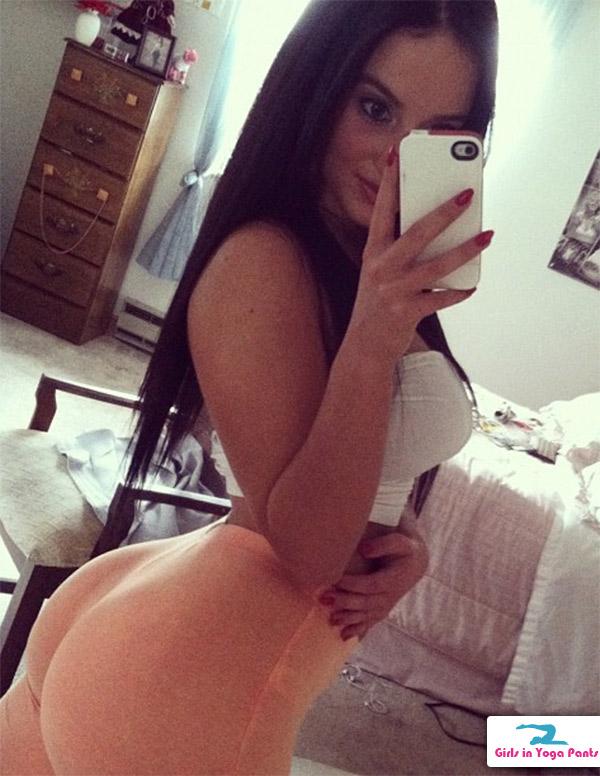 There's a preacher named Dean Saxton (NOT pictured above) at the University of Arizona who caused outrage after preaching to women with a sign that read "You deserve rape." Now this same moron told Vice he thinks yoga pants are sinful. Here's one of his quotes: "Give up your immodest clothing. You need to stop being a camel toe. You need to stop masturbating. Yoga pants are sin." See his interview at Vice.com.
As one of the highest authorities on yoga pants on the web, I'd like to comment on this. I'll get right to the important stuff. After plenty of research, I'm confident in saying it is NOT possible for a person to "be" a camel toe. I've never heard of someone giving in to Satan and then physically shape-shifting into a cam-toe. But let's say he's right, and there is an underground society of mutated walking moose knuckles, where in the Bible does it say that's wrong? Are they hurting anyone? Sure they may smell of shellfish from time to time, but that's not anything a little hygienic upkeep can't prevent.
Now, as far as yoga pants being a sin goes, look at these pics and decide for yourself: › Continue reading
9 Comments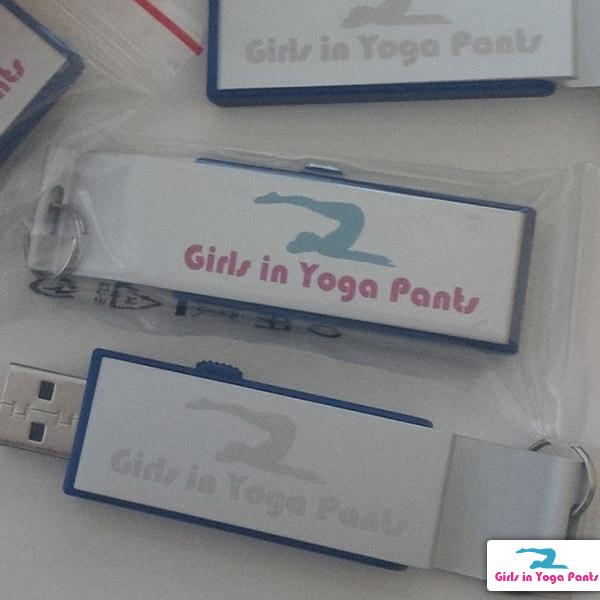 So we got drunk and decided to give stuff away again. We've got 3 (three) of these lovely GirlsInYogaPants.com USB drive bottle opener keychains (as pictured above) to send out for free. That's right, a USB memory stick and a bottle opener all in one. With 4 GB of memory, it has enough space to store your favorite GIYP pics and a Blu-Ray rip of Baseketball, all while providing the ability to open a beer at any time. Follow the instructions below to enter. 3 winners will be picked at random. Voting period closes at 11:59pm, Sunday, May 4, 2014.
How to enter:
Voting is closed! Thank you to all entrants. Winners will be notified shortly.
1 Comment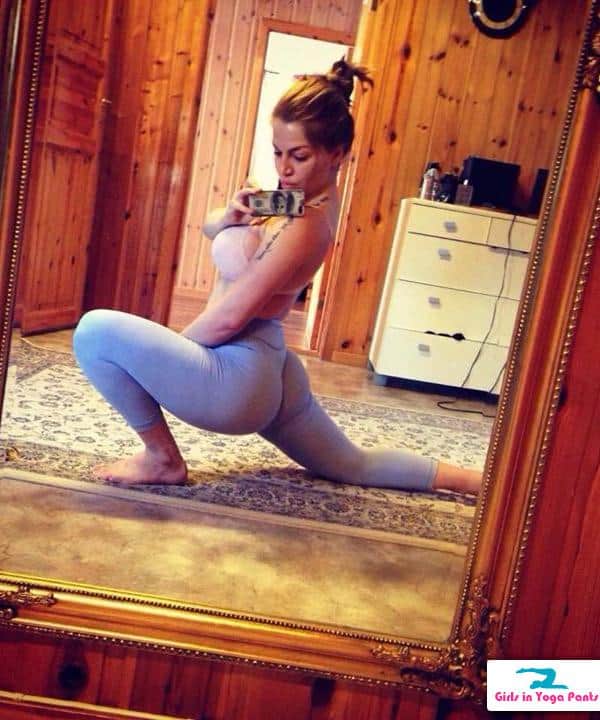 After blaming their defective pants on girls' body types, Lululemon has once again put their image in jeopardy. This time, they used customer's IP addresses to ban them from the Lululemon.com store if the customers get "caught" selling Lululemon items on eBay. Really.
Many claimed to have turned to eBay due to Lulu's strict return policy, which states that unwanted merchandise must be returned within 14 days of purchase even if the item is a gift.
Unlike Lululemon, we actually encourage customers to sell our shirts on eBay for whatever reason life throws at them. Maybe their girlfriend doesn't like it and threatens to break up with them, or tell their wife. Maybe they get fired from the middle school for wearing it to work. Maybe they got someone famous to autograph it and want to cash in. None of our business! We also will never stalk you by your IP address. Mainly because we don't know how.
1 Comment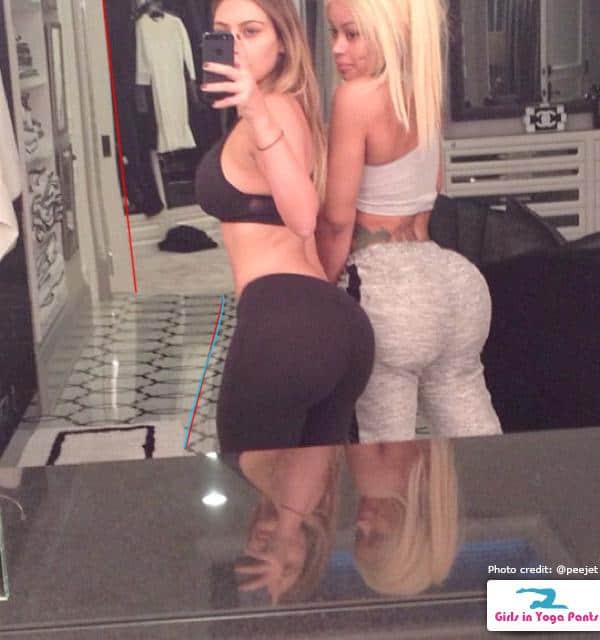 It's been a turbulent 24 hours here on GirlsInYogaPants.com. Just yesterday we lifted our year-and-a-half long ban on Kim Kardashian pics, but we've already been forced to overturn that decision. Many people familiar with Photoshop believe her two new Instagram pics were digitally manipulated to make her appear thinner.
Photoshop expert @PeejeT tells us the curve in the door frame (pictured above) is evidence of manipulation. "Also, the tiles on the floor seem to warp around the same shape of Kim's body," he says, "this would be caused by expanding the thigh and bringing in the stomach." @PeejeT sent the above diagram, which uses red and blue lines to highlight the warping.
Because of the alleged photo manipulation, in addition to unconfirmed reports that she's actually a Hobbit, we've decided to banish Kim Kardashian from Girls In Yoga Pants for life and request that she be returned to Middle Earth immediately. › Continue reading
No Comments