So we did it! Currently over 6000 GIYP Fans receive our updates directly in their news feeds! If you haven't already, join the club! And if you've got twitter, so do we. We're working hard to deliver girls in yoga pants to you as much as possible… okay.. maybe not hard work for a normal person, but I'm out of breath just from typing this update.
GIYP Fan Alison sent this in, we thought it was 6000+ Fans-worthy, do you?
Filed under:
Amateur
,
Big booty
14 Comments to 6000+ FACEBOOK FANS!
Not bad.

James on July 21st, 2010

"I'm out of breath just from typing this"

Dude, we get it. You are out of shape, and it was funny the first time or two, but now it's just annoying.

What on July 21st, 2010

ass like, POW!

archangel99 on July 21st, 2010

@What on July 21st, 2010
you're reading that stuff? don't get me wrong, i find the updates hilarious, but i mean, if i didn't, i just wouldn't read it. who gives a fuck about back story for the girl in stuff, i just like the ass!

ddave on July 21st, 2010

i'd smack the jelly out of that thang

winston wolf on July 21st, 2010

fat does not = good some out you guys need to get laid more often

Ed on July 22nd, 2010

Alison,

Your ass is absolutely stunning. Please submit more pics with other angles……..including one like the "religious fan" a few posts earlier.

– loving that bum of yours!

money shot on July 22nd, 2010

Yes baby I am ready for that jelly.

keith on July 22nd, 2010

ewwwwww!

msu on July 22nd, 2010

jelly donuts sound good right now

msu on July 22nd, 2010

[...] may remember Alison from our 6000+ Facebook Fans update. She decided to resubmit with the title "Foot Fetish" – it's not my [...]

REMEMBER 6K? on October 20th, 2010

[...] may recognize this booty from the past featured both here and here – well she's back and has a lot of fight left in her. She writes: There seemed [...]

"HATERS GONNA HATE" on November 6th, 2010

here comes the boom!

like it tight on November 13th, 2010

I'd be on it like a fat kid on a cupcake!

CadburyBunny on November 15th, 2010
Leave a comment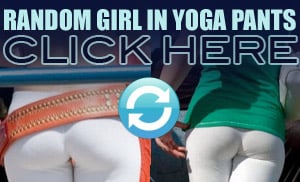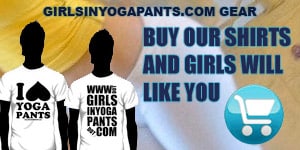 © Copyright Girls in Yoga Pants
home | submit your pants | about | faq | terms of use | privacy policy | contact us | advertise on ourblog network

Girls in Yoga Pants is a blog that features funny pictures of women wearing tight clothing, attractive women in fitness clothes, hot babes working on their Gluteus maximus and any other situation involving exercising or working out to improve their health. From Lululemon to Victoria's Secret, this fashionable trend will not and should not go unnoticed by men everywhere.